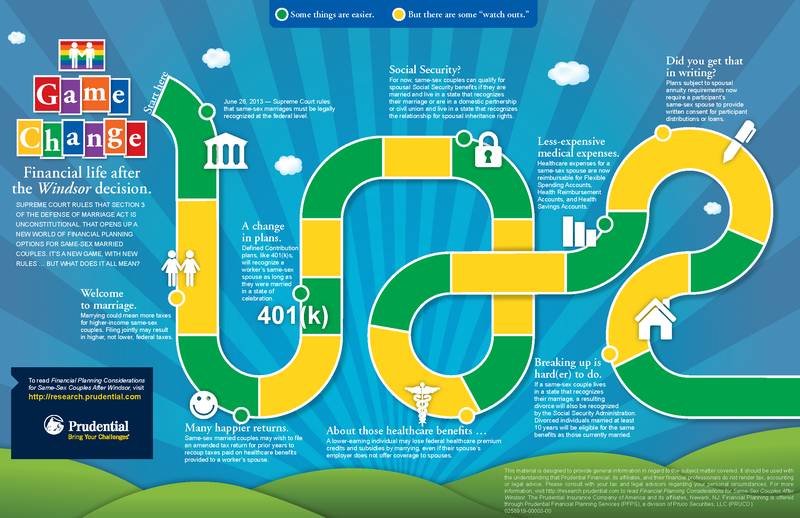 In June 2015, the U.S. Supreme Court ruled that same-sex marriages are legal in all 50 states. If you're a same-sex married couple—or soon to be one—you face a number of financial opportunities and challenges, with decisions you make today impacting your financial life for years to come. This infographic can be a guide for the road ahead.
For more content similar to this, click here.
This is a sponsored post by Prudential.